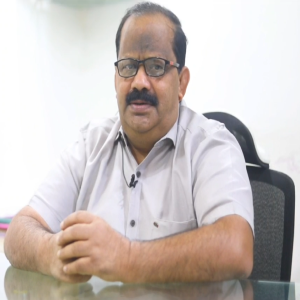 Mr.Shivlal Dhankude
President
There is no better way to pay back to society than providing the most desired and important infrastructure in the form of modern education. We Shri Bhairavnath Shikshan Sanstha's Aditya Pre School and Aditya English Medium School tend to build a resourceful individual out of a naive human, rendering them the wisdom which will lead to the broader perspective of life. Team Aditya proclaims a powerful vision for the future of young people and has a deep understanding of responsibility to help shape their lives. We aim to unearth every child's talent and provide opportunities, which will enable them to discover something excited and enthusiastic for them by which the learning and buoyancy are always at par with each other. The academics and extracurricular activities, add a remarkable educational experience in a student's life. We are confident that in the years to come we shall equip our students with not only the basic knowledge of their concerned discipline but also a deep insight into it so that they can stand on their own and achieve perfection in the careers of their choice.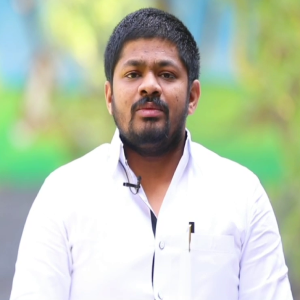 Mr.Viraj Dhankude
Secretary
Aditya English Medium School is opened with an ideology to nourish and nurture the potential of individuals to the extent of perfection. We lay focus on the all-round development of a child where he/she will be physically strong and mentally healthy. Instead of making him/her contended with what he/she has learned, we intensify their desire to learn more and more.
We aim at fostering that type of education which can develop our student's capability to enhance maximize our composite culture, strengthen integrated India and peaceful world. The Management, Parents, Students, and the Teaching Fraternity of our school are a Team and complement each other's efforts. We understand that Education is not just a process of giving knowledge for a high profiled job but a lifelong process that creates an understanding of moral and ethical values to guide and make our students morally upright citizens of the country.
Therefore, we try to create an atmosphere of reverence for education and a healthy environment where academics, sports, and co-curricular Facilities mould our students and motivate them to be the brightest and the best. In order to do this, the school works towards inculcating certain values in the students in order to enrich their mind and spirit and also to develop essential moral attributes like truthfulness, courtesy, generosity, compassion, justice, love, and trustworthiness in them. The students are taught to study in an atmosphere of love and unity where each student sees himself/herself as a member of one global family, free from the prejudices of ethnicities, nationalities, class, and religion dogmas.
I welcome parents and students to be part of the AEMS family to share common ideals and aspirations as we build through a challenging and enriching educational experience for our students.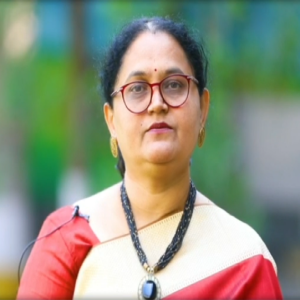 "Success is no accident. It is hard work, perseverance, learning, sacrifice, and most of all, love of what you are doing or learning to do."
No matter who you are, no matter what you did, no matter where you've come from, you can always change, become a better version of yourself.
The right to education to eliminate discrimination at all levels of the educational system, to set minimum standards, and to improve the quality of education. This is the motto of our founder and we tried to inculcate this by the full development of the human personality and strengthening respect for human rights and fundamental freedoms by promoting, understanding, and friendship among all religious or racial groups and I'm glad to be the part of Shri. Bhairavnath Shikshan Sanstha's Aditya English Medium School.
Our school is an incarnation of self-respect, love, affection, sensibility, responsibility, and compassion which puts the students into a "state of flow" and makes them genuinely learn. We recognize, appreciate, applaud, and foster the fine blend at sensibilities in child changing a negative outlook from dram and demoralized to bright and expectant. I am really thankful to our respected Founder President- Mr.Shivlal Dhankude ( Nana), President- Mrs.Surekha Dhankude, Secretory- Mr.Viraj Dhankude, My Principal –Mrs. Deepali Shirgave and my beloved Teaching and Non-Teaching Staff.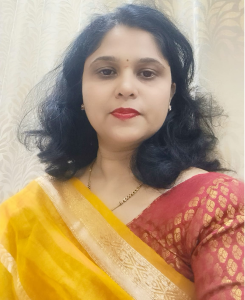 "Everyone is a genius but if you judge a fish on its ability to climb a tree, It will live its whole life believing that it is stupid" ……. ALBERT EINSTEIN
It gives me immense pleasure to work with Aditya English Medium School.
It is a vivid conglomeration of the inner talents of children and is an embodiment of exploring their Ideas and new vision to life.
It is a matter of pride for Aditya School that we don't just make our children knowledgeable – we nurture the little sapling of wisdom, moral values, and standards that will achieve not just academic success but also win the hearts of the world along the way.
I appreciate the fervent efforts of Staff, Students, and Parents for their valuable contribution to the School. I earnestly thank our Trustee members for their continuous encouragement and wholehearted support in bringing out this School.